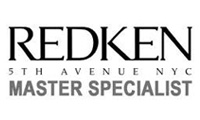 Hair by Michelle
CLIENT REVIEWS:
Reviews
5 Stars
2 weeks ago
My husband and I were traveling through Folsom and I needed my hair foiled and cut. After reading many reviews I chose Michelle. I could not be more happy with the cut and color!!!! I really enjoyed chatting and getting to know Michelle whom made me feel comfortable in her very lovely and serene salon. I would highly recommend Michelle to anyone who is particular about their hair and almost always walks away disappointed with a cut and color service in one way or another, she will not leave you feeling anything but happy with your hair!! Michelle has a unique ability to understand what you want and to do that and better!!
5 Stars
2 months ago
I went to Michele for the first time 3 weeks ago and asked her to do something drastic for me- cut about 4 inches off my hair. I gave her a picture too of how I wanted my hair to look. She was amazing as she made sure my style came out exactly like the picture. She made my hair style look so good that it actually gave me the incentive I've been needing to work on my diet! I have been to her twice now and Michele really knows her craft. She's a real artist and I couldn't be happier!
Paula S.
5 Stars
4 months ago
I always enjoy getting my hair done by Michelle. It's almost like going to the spa because her studio is such a relaxing environment. Love the music, bev
erages and chocolate. She is good at listening to what you want and making it look good on you. I am a new client of hers and my last visit my husband said "your hair color is the best you've ever had". It's nice to find a hair dresser you look forward to seeing!
Shannon S.
5 Stars
10 months ago
My husband was driving and he looked over at me and said "That is a $10,000 haircut". And he is right. Michelle gave me a terrific cut & color!
Tracey J.
5 Stars
a year ago
If you are looking for an amazing stylist who can take the image you have in your head and create that image in the mirror, Michelle is your person. I have been coming to her for more than 5 years, and every time I come I have been absolutely in love with the end result every time. I have come many times with crazy ideas and Pinterest pictures and she has always worked with my to make the image become a reality. We have cut it short, trimmed it up, and this last time we made a game plan to add purple! I trust Michelle completely with my hair and will never go anywhere else. I would recommend anyone no matter the cut, color, or style to go see her she will take care of you and give you exactly what your looking for! Lauren D.